My name is Kevin and I live in Dapto, a suburb of Wollongong in the Illawarra District of New South Wales, Australia. This is only approximately 80km south from Sydney.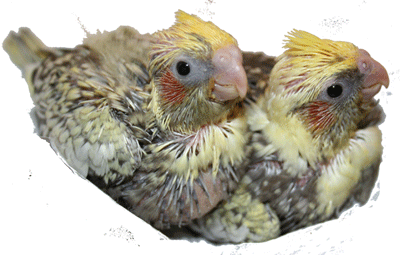 Raising Cockatiels has been one of my interests for a number of years and since retiring I have concentrated on hand-raising the young cockatiels to sell as pets.
Hand raised cockatiels make ideal pets. Pet cockatiels enjoy human contact and love to be scratched. They are smart birds and can be taught to talk (particularly the males), to whistle and perform little tricks. The way hand reared cockatiels respond to the training will vary with each individual bird. I have seen one cockatiel that could whistle the theme to "The Adams Family".
After the initial setup, which doesn't have to be very expensive, a cockatiel is a cheap and easy pet to maintain.
These pages are designed to:
| | |
| --- | --- |
| | Offer hand raised cockatiels for sale |
| | Encourage anyone interested in keeping cockatiels |
| | Offer some advice for the care of cockatiels. |
So if you are interested in buying a pet cockatiel and you live in Wollongong or the Illawarra district then check out my page "Cockatiels For Sale". There are photos of the cockatiels for sale. Your future pet might be waiting for you now.
You don't have to live in Wollongong or the Illawarra because in the past I have had people come from Sydney, Cambelltown, Bowral, Kiama and the Shoalhaven district to buy a pet cockatiel from me. My birds are good quality and my prices are reasonable.
Last updated 09/07/2017